App Development for Startups: Building Scalable Products
We at Right Symbol are helping startups to convert their concepts into a deploable MVP in less time. We believe that you shouldn't be dependent on the high execution amount to go to the market with your product.
Book Your Free Consultation
We Help Small Teams Do Big Things
We are powering startup businesses from across the globe and transforming their ideas and visions into reality. We have experience working with over 300+ startups that helps us understand how to grow efficiently. We will consult you throughout the process of idea validation, idea valuation, goals outlining and milestone creation. We combine human psychology with design thinking technicalities to make user journeys easy and create future-ready products.
We conduct proper market research and testing before launching a full-fledged product into the market with an MVP.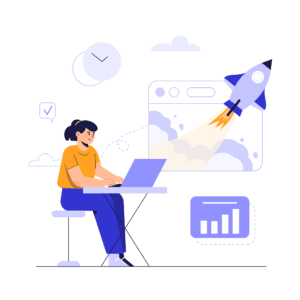 After understanding the details of your vision, product, target audience and the features that you require to stand out, within the next 60 days, our team will come up with an MVP which is ready to roll out in the market and to be presented at the next fundraising meeting.
We have described a set of plan of actions that helps us never lose the vision of our clients unique requirements and achieve the end goal of the product.
Our Product Discovery & 5 Days Design Sprint Process Helps You Understand What's Really Important
Holding the user's needs in sync with your business values is the rule that ensures an effective product launch.
The initial step to understanding user needs begins with indicating your product's market need – An Answer which we determine through the Product Discovery Process, which significantly spins around, conversing with the end users – the way to app development for startup success.
After our idea validation and feasibility of your app idea, we rely upon Google Design Sprint to get an understanding of your business and learn about what your consumers are looking for. This is the building block of our end-to-end custom software development cycle for startups.
As per our startup software development sprint planning process, we ask you questions, challenge your assumptions, and afterwards drive prioritization based on user needs, business esteem, execution costs, and the requirements of assets and timeline.
The Outcome Of Our Process is an App That Gets Funded
We ensure that our partnership gives you a lot more than a mobile app. Our team of developers are known as startup apps developers for a reason. We offer you bits of insight into how new startups become big ventures and find a group that assists them in remaining at the top. All in all, we make you ready for funding.
Our Product Canvas Helps Build Right and Smart.

We create a product canvas with complete information about the product planning and phases, before we start the software development process. Our product canvas shared with the stakeholders which includes information like – Project's Goal, Details of the User Persona, and the Functionality, Design, and Characteristics of the Mobile App.
We Ship Early and Often

Our release plan ensures that features escape the entryway at the least possible times. Getting application versions rolled out quickly and frequently increases success chances. We utilize automated tests, an in-house QA group, and strict code review to ensure that the app is dependably fit to be deployed.
We Help You Analyze, Grow, and Change

At a phase where the expense to change is the least, what helps is getting feedback on the core USPs of your app from users. Utilizing tools like user polls, video recordings, and conversions analysis is our main objective to see whether our app development end result is satisfying its objectives.
Regardless of whether the product that you have envisioned is big or small, your objectives moderate or moonshot, we make it happen.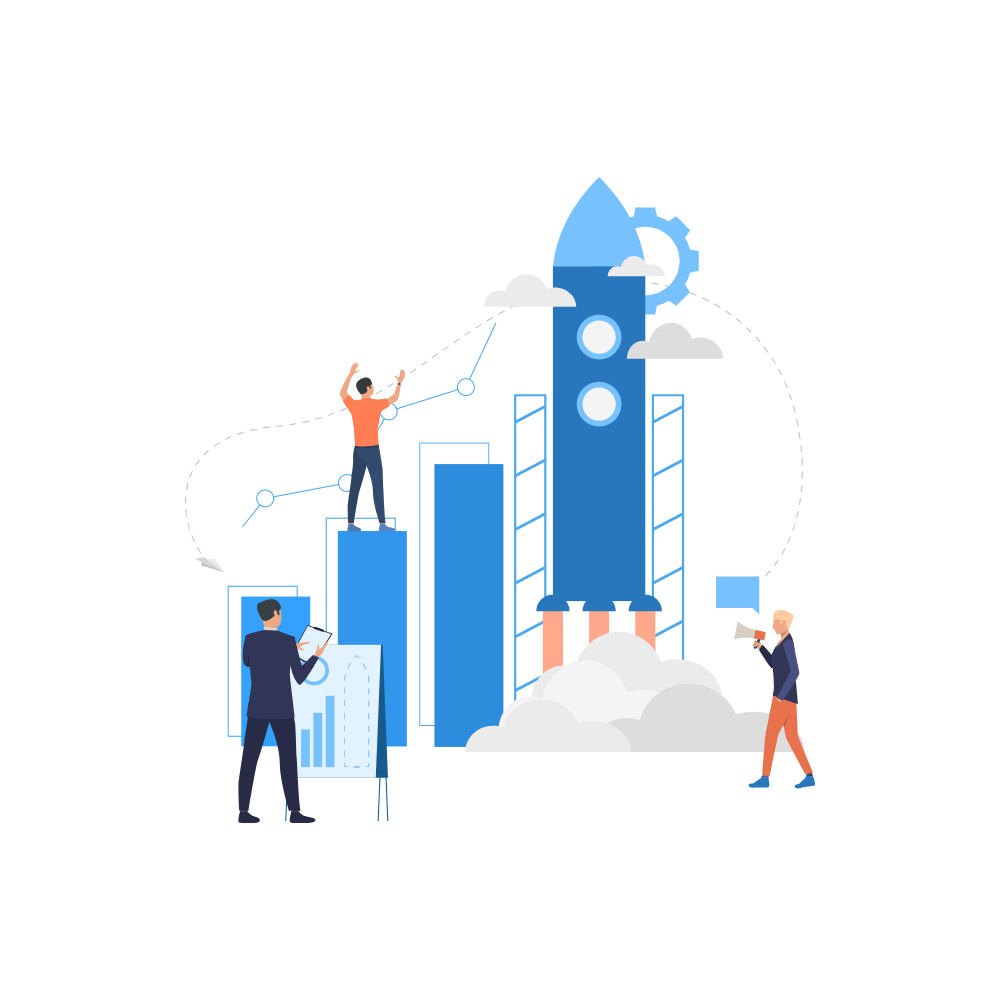 PERFECT WHEN:
When a Startup is looking for Angel Investment then this is the best approach to follow.
ASSEMBLE YOUR TEAM

– Product Manager                   – UI/UX Designer
– Business Analyst                    – Startup Consultant
– Development Support           – Quality Analyst
DELIVERABLES
– Project deployed on a product server
– Setting analytics systems
– Development strategy and post launch support
– 3 month supervision
– Presentation of a project to an investor
– Fundraising support
GET HELP WITH YOUR BUSINESS IDEA
Connect and get all your questions answered by our business development experts.