Jayant Lakhera
Director
He is a highly passionate and technology enthusiast with experience of a decade. He has worked with leaders from various startups and fortune 500 companies. He loves to work with leaders who strive to make a difference.
Jayant Lakhera
Director
Sadanand Sisodia
Marketing Head
He is a digital marketing and business optimization professional, infomercial producer, and author who loves technology and its impact on business. Recognized for contributions to record-setting sales figures, territory expansion, and new account development.
Sadanand Sisodia
Marketing Head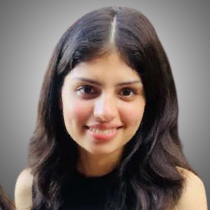 Kanika Sachdeva
HR Manager
She has notable experience in strategic human resource planning, performance management, staffing, employment contract negotiations, employee benefits, compensation and payroll, training and development, and management coaching.
Kanika Sachdeva
HR Manager
Arush Sharma
App Developer
Senior Mobile Application Developer with 8 years of experience in software development lifecycle (SDLC) including analysis, design, development, and testing, deployment and documentation as per ISO standards. Experience in Mobile Application Operating systems like iOS and Android.
Arush Sharma
App Developer